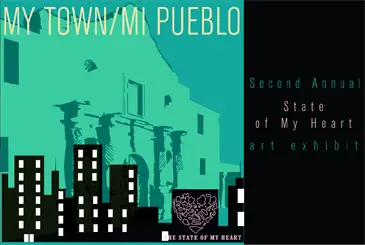 Community: Santa Ana Public Library to Showcase Paintings and Photographs of Resident's Hometowns
SANTA ANA, CA – On April 23rd, the Santa Ana Public Library and the Santa Ana Parks, Recreation, and Community Services Agency will launch its Second Annual "State of My Heart" art exhibit. This year's theme, My Town/Mi Pueblo, will showcase art work depicting the hometowns of Santa Ana residents. The exhibit is a collection of paintings and photographs loaned by Santa Ana residents. The collection also includes paintings and photographs highlighting the rich culture and history of the City of Santa Ana. The exhibit is a great opportunity for our younger generation to become familiar with their cultural heritage, and for our older generation to relive memories from their past and hometowns. This eclectic selection of paintings and photographs will be on display at the Santa Ana Public Library, Second Floor, Meeting Room A, from April 23 to May 12, 2012.
The exhibit will be open to the public from Monday – Thursday, 10:00 a.m. – 9:00 p.m. and Friday and Saturday, 10:00a.m. -6:00 p.m. Admission is free.
THE SANTA ANA PUBLIC LIBRARY IS LOCATED AT:
26 CIVIC CENTER PLAZA (corner of Civic Center and Ross)
Contact Information:
Patty Lopez – Principal Librarian
Parks, Recreation, and Community Services Agency
714-647-5325
plopez@santa-ana.org