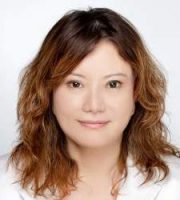 Eva Tsai, the President of E-Fang Accountancy Corp., in Santa Ana, has been ordered to pay $6,083 and undergo three years probation by the California Board of Accountancy, according to the O.C. Register.
Tsai, was accused of failing to obtain evidence to support an audit report, not registering the firm name with the CBA and failing to comply with professional standards.
Tsai studied at Eastern Michigan University and at Tamkang University and National Taichung Girls' Senior High School in Kaohsiung, Taiwan.