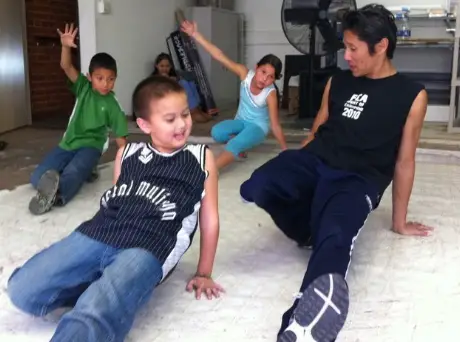 Saint City Session at the Platinum Ink Art Studio is hosting dance community events for all ages, on Saturday, Feb. 5, from 1 p.m. to 10 p.m.
1-2 p.m. $10 Dance workshop w/ Bboy Don at Platinum Ink Art Studio (Tell your friends!) Funds help local outreaches. More information at http://www.UrbanArtsOutreach.org/scw
Open art galleries at the Art Walk starting at 6 p.m.
8-10 p.m. FREE open dance cypher at the once a month Santa Ana Art Walk. Calling ALL styles, we just want to show love to the community.
Location: 208 North Broadway, in Santa Ana.
Click here to RSVP on Facebook.