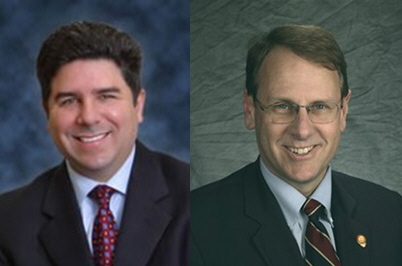 My favorite O.C. Supervisor, Shawn Nelson, took action at today's Board of Supervisors meeting, making a motion that a series of raises – which were doled out to just about every top executive in the CEO's office – be rescinded, according to the Voice of OC.  The action means a demotion and rescinding of a 33 percent pay hike for Assistant CEO Rob Richardson.
Richardson is also a Trustee on the Santa Ana Unified School District's Board of Education.  He is up for reelection next year.  He will have a heck of a time explaining to the voters in Santa Ana why he deserved a 33 percent pay hike in the first place.  He is also thought to be the one who brought disgraced Santa Ana Council Member Carlos Bustamante to the County of Orange.  Bustamante resigned a few months ago when he was charged with sexual harassment.  Bustamante was also in line to lose raises but he lost his job instead, after resigning.
Supervisor Janet Nguyen, a Republican who represents the First District, which includes most of Santa Ana, voted against rescinding the pay raises.  She endorsed Bustamante for reelection in 2008.