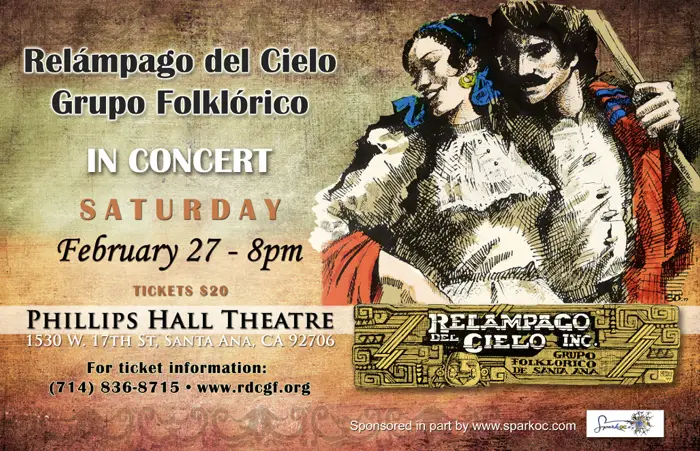 Relampago del Cielo Grupo Folklorico will be in concert on Saturday, February 27, from 8:00pm – 10:00pm, at Phillips Hall Theatre, located at 1530 W. 17th Street, in Santa Ana.  Tickets cost $20.  Call 714-836-8715 to reserve your tickets.
Relámpago del Cielo Inc. is a non-profit cultural arts organization which supports the study and preservation of traditional Mexican performing arts through our music, folklore and dance.
Relampago del Cielto acts as a cultural enrichment service to the community through outreach presentations and educational activities.
Click here to RSVP for the Feb. 27 concert on Facebook.