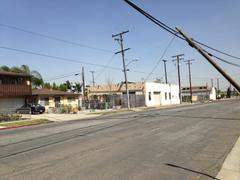 SAPD Advisory: Road closed down due to downed wires on Raitt Street from 1st street to 5th street
A live power pole and lines snapped in the 300 block north Raitt, causing lines to come to rest on the ground, there were no injuries reported, however the line will need immediate repair.
A work crew from Southern California Edison is en route to repair the pole and lines. Raitt street is closed from 1st to 5th, SAPD Officers are currently on scene.
###