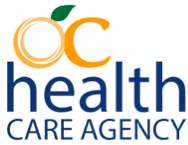 For Immediate Release: June 29, 2016
Contact: Jessica Good, Public Information Officer, Email: JGood@ochca.com
OC HEALTH CARE AGENCY SEEKS PUBLIC INPUT TO SHAPE DRUG MEDI-CAL PILOT PROJECT
(Santa Ana, CA) – Beginning on Wednesday, July 20, 2016, the OC Health Care Agency's (HCA) Behavioral Health Services team will be hosting countywide informational meetings throughout the summer to seek public input and discuss participation in a 5-year Drug Medi-Cal pilot project to expand and improve the public's access to Substance Use Disorder (SUD) services.
SUD is a treatable chronic disease that can be addressed through a comprehensive system of treatment and recovery support services. Historically, Drug Medi-Cal funded limited treatment options for SUD. California recently received a Federal waiver to develop a 5-year pilot project to better serve people experiencing a SUD and who are eligible for Drug Medi-Cal under the Affordable Care Act.
According to Covered California, approximately 1.5 million people in Orange County qualify for Medi-Cal and up to 100,000 may be eligible, but have not yet enrolled. Drug Medi-Cal funding will help HCA expand its extensive array of SUD services to meet community needs.
"We are seeking input from all interested parties, including community members and organizations," said Mary Hale, Deputy Agency Director of Behavioral Health Services. "The feedback gathered will be used to develop an implementation plan for Orange County's Drug Medi-Cal Demonstration Project."
For the meeting schedule and more information about the project, visit http://ochealthinfo.com/bhs/mhi/dmcods.