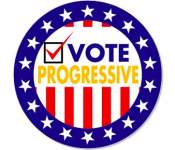 Progressive Voter Registration Drives Seeks Field Director (Santa Ana)
Compensation: $4000 per month. Salaried, full time, non-profit organization
Progressive non-profit organization is looking to hire a motivated and ambitious liberal to manage the day-to-day operations of a door-to-door voter registration program in the Santa Ana area. This is a full-time salaried position scheduled through November 2014.
Responsibilities include recruitment and management of a door-to-door team of canvassers, running daily motivational and educational meetings, and insuring that all of our waged staff are accurately paid for their work; our staff are paid hourly, no commissions are involved.
In addition, you must be at least comfortable with using a computer, have reliable transportation, and be available to work an unorthodox schedule – typically oriented to afternoon/evenings and weekends.
Bilingual is always a plus, especially Spanish.
To apply, please respond via email with resume and a brief cover letter explaining why you are interested in this position, and why you believe that you would be a good fit.