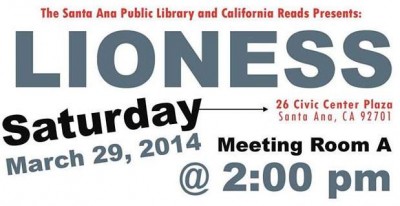 Join the Santa Ana Public Library as it presents, Lioness, the untold story of the first group of women soldiers in US history to be sent into direct combat.
The film will be followed by a brief Q&A with Air Force veteran, Lt. Col. Carla Marcinek and Army veteran, Samantha Sanchez.
This program is FREE and open to the community.
Lioness is the first of several exciting programs the Santa Ana Public Library will present made possible by a grant received through Cal Humanities.
For more information contact: (714) 647-5271.