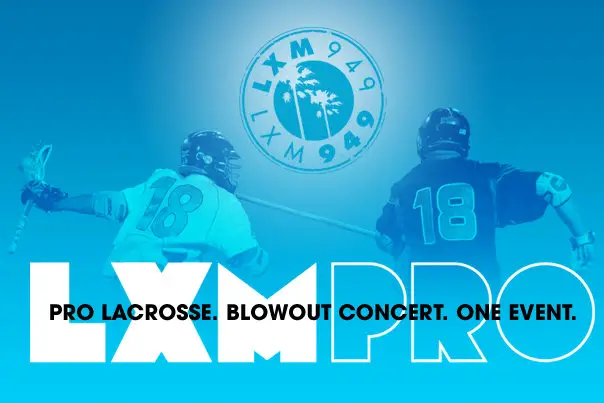 The Lacrosse Music Tour is coming to Santa Ana, on Nov. 21.  This is an all day event, with many entertaining activities including: lacrosse games, auditions for athletic actors, contests, and a concert featuring 3OH!3 and DRAKE.  This definitely has the potential to be a fun day all around!
Here is the event schedule –
Date: 11/21/09
Location: Santa Ana Municipal Stadium
602 N Flower Street, Santa Ana, CA 92703
9:00 AM – Sports Studio Casting:
Athletic Actors are encouraged to tryout for roles in future Hollywood productions, and Lace up for a spot in the upcoming lacrosse feature film, Crooked Arrows, in development.
1:00 PM – Pre-Game Clinics:
Kyle Harrison & Team STX conduct a special clinic. Learn from the game's best.
2:00 PM – MCLA College Lacrosse:
Watch MCLA national powerhouse Chapman Univ. match up against UC Santa Barbara.
5:00 PM – LXM Professional Showcase Game:
40 of the best players in the world compete in an All-Star game.
7:00 PM – Live Concert:
Performances by: 3OH!3, DRAKE along with The Cab, Qwes, Sam Adams
Tickets range from $25 to $40, and can be purchased here (Re-entry allowed): http://www.showclix.com/event/4954/
– Code for $5 off per ticket: MWKS
Additional details can be found here: http://www.lxmpro.com/index.shtml