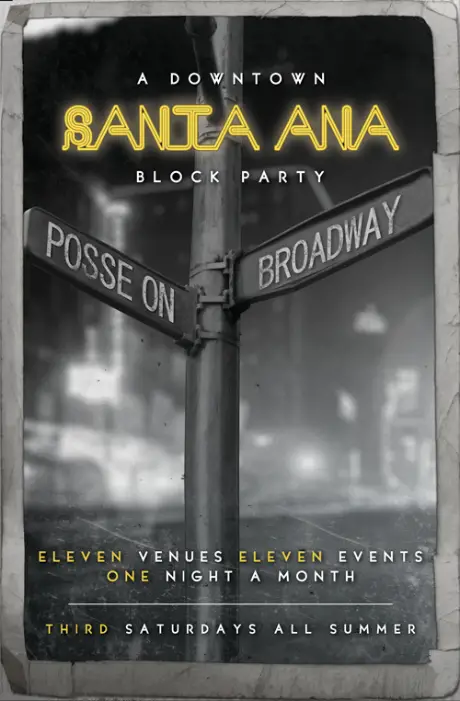 Posse on Broadway A Downtown Santa Ana Block Party
Posse's back in town! The first edition of the downtown Santa Ana block party rolls into town this Saturday, June 18th, from 9 pm to 12 am.

This event started 4 years ago with 3 venues looking to spark a little nightlife in the neighborhood. The event has grown now to 11 venues and it is looking to get even bigger in the coming months.
This year, the Posse is going beyond Broadway to include some great locations down 1st, 3rd & 4th Street. There will be live entertainment at each venue and most all participants will be open till 2am.
There will also be free admission at all venues. So bring your friends, tell your family, leave the kids at home and get yourself downtown for a night of fun. This is downtown Santa Ana nightlife.
Presented by Downtown Inc. & Media Sponsor: OC Weekly.
For more detailed talent information, go to the FB event page.