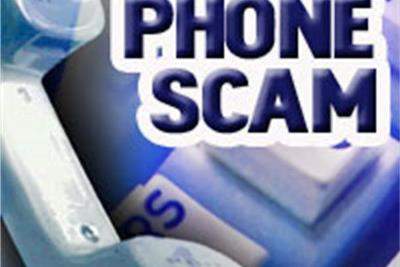 NEWS, FOR IMMEDIATE RELEASE
Contacts: Lt. Jeff Hallock, 714.904.7042, JHallock@ocsd.org; Emily Osterberg, 714.647.1840, EOsterberg@ocsd.org
Phone Scams Use Names of OCSD Personnel to Solicit Money
SANTA ANA, Calif. (February 13, 2015) – The Orange County Sheriff's Department advises the public to be aware of phone scams involving subjects pretending to be law enforcement personnel. Several instances of this type of fraud continue to occur throughout Orange County.
Suspects fraudulently identifying themselves as law enforcement officers, call victims claiming they have a warrant for their arrest. The reasons for the warrant vary; the most recent being failing to appear for jury duty or unpaid tickets. The victim is then told they can resolve the issue by obtaining a pre-paid money card and calling back with the card number. Once the number is obtained, the funds can be accessed anywhere in the world. The scammers are using names of actual Orange County Sheriff's Department personnel; have voicemails using the officers' names and "spoof" caller identification so the numbers of actual law enforcement agencies will appear on the victim's phone.
The public is advised that the Orange County Sheriff's Department DOES NOT solicit by phone and will never restrict the form of payment. In addition, payments related to warrants and/or citations are handled directly through the Court.
The public can help combat this scam by doing the following:
Do not call back or hang up if you are talking to them.
Call the Orange County Sheriff's Department at 714-647-7000 or 949-770-6011 to determine if an OCSD employee is actually calling you and to file a report.
Contact the Court directly to inquire about bail or fine payment. The link http://www.occourts.org/locations contains court locations and contact information in Orange County.
For more information on current scams and how to stop them, please visit the Scams page on our website at http://ocsd.org/about/info/safe/scams.
# # #