The Patches & Pins Expo 3rd Annual OctoberFest Orange County is set for Oct. 7 from 10 a.m. to 12 noon at the 4th Street Market located at 201 East 4th Street, Santa Ana. Click here for free tickets.
This market will include the following:
Pins, Patches, Stickers, Vintage Toys, Sneakers Vintage clothing, art. food and live music.
FOOD TRUCKS
FREE TRICK OR TREATING
FIRST 100 ATTENDEES REVEIVE A FREE PIN
COSTUME CONTEST
PUMPKIN CARVING CONTEST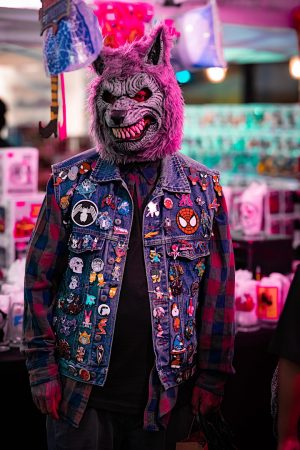 Patches and Pins is peopled by tactical visionaries with strategic craftsmanship for handheld treasures. Possessing the skill in which art and technical ability are combined. Their vendors create thousands of unique, custom enamel pins, and other keepsakes every year.
Since 2015, P&P has become the essential platform connecting pin makers and pop culture enthusiasts with the public. Growing at a rapid, yet organic pace it's become the largest public trade show of it's kind giving you full access to a large exhibitor hall and many other networking opportunities. In recent years, we've also welcomed other types of vendors that include vintage finds, limited edition sneakers, and many many other pop culture toys and collectibles.
Their events bring together thousands of guests to shop for products and services from vendors of all walks of life. Be a part of a an event that not only supports small brands, but finds delight in designing and illustrating commemorative handheld treasures that spark joy and oftentimes elicit memorable moments. Many could argue that this is more than an event or expedition, but more so a one of kind experience, a day you'll never forget, and a vibe that can't be beat!