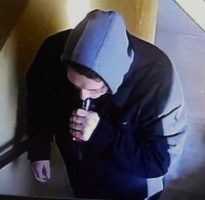 Westminster police are looking for an overweight vaper who was caught on surveillance video at the scene where Treeanna Nichols, 22-year-old woman from Pasadena, was murdered on Feb. 5.
The suspect is seen in the video walking up the stairs of the Quality Inn on Westminster Boulevard at about 3 p.m. Feb. 5, while wearing a hooded sweatshirt and vaping. He leaves a short time later. Nichols was killed, according to police investigators, during that time period.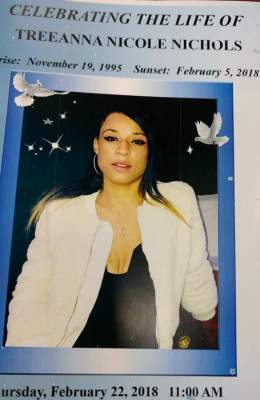 The Westminster Police Commander, Cameron Knauerhaze, described the murder as brutal and violent at a news conference at department headquarters.
Nichols was alone at the motel at the time of the murder. She had only been there for a short time. Apparently she had quite a few friends and acquaintances in the area. They all thought she was going to have a short stay at the hotel.
Westminster police officers were asked by her family to do a welfare check when they could not get a hold of her. They found her body just before 11 p.m.
Police investigators indicated that there did not appear to be a forced entry into Nichols' hotel room. They are not sure if Nichols knew the murder suspect. They are speculating that he may have either been let into the room or he found an opportunity to enter it. They believe there may have been a struggle. They also believe that the suspect may have also been injured during the assault.
Anyone with information on this case is urged to call the Westminster Police Department tip-line at 714-898-3315 ext. 4572. Callers can remain anonymous or tips can also be given by calling Orange County Crime Stoppers at 1-855-TIP-OCCS.