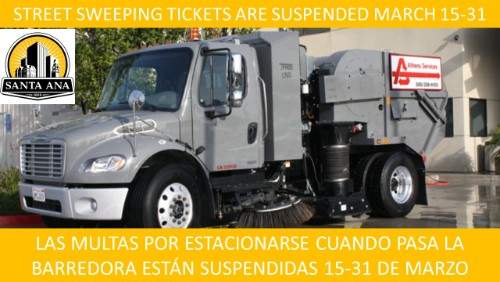 The City of Santa Ana would like to remind the public that ONLY street sweeping parking citations have been suspended under the proclamation of local emergency approved by the City Council.
All other City parking fees, rules and citations remain in place, including residential permit parking.

The street sweeping ticket suspension is retroactive to Sunday, March 15, so no street sweeping tickets received from that date need to be paid. The suspension will remain in place through March 31.
For information, updates and resources about COVID-19 and the actions being taken by the City of Santa Ana, please visit www.santa-ana.org/COVID19.