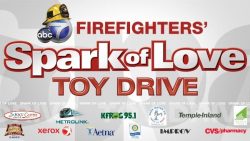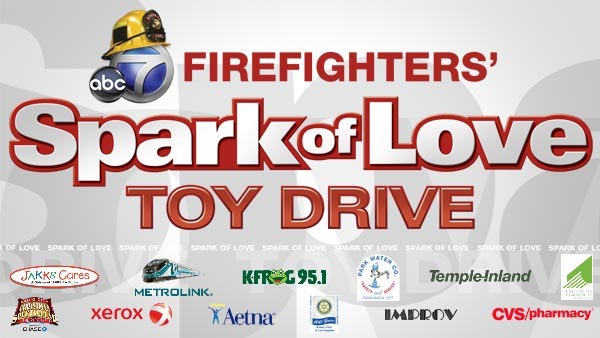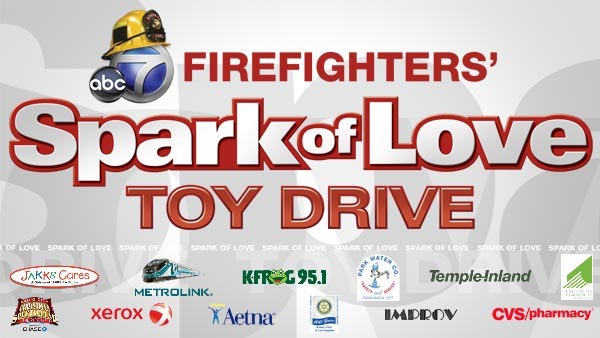 Toys are desperately needed in Orange County this Holiday Season and all OC Fire Stations are collecting toys.  Please help! The toy warehouse, which is staffed by volunteers, is ready to fill orders for toy distribution but is in dire need of new unwrapped toys and gift cards.
With the poor economy and people without jobs, the need for toys this year is up dramatically.
Right now it looks like they just don't have enough donations.  Please do what you can to help!
How to Donate
You can donate online with a credit card through the California Community Foundation (CCF). All proceeds will go to buying toys or sports equipment for the children.
And you can also drop off your new, unwrapped toys or sports equipment at your local Fire Station or CVS/pharmacy.
For 18 years, ABC7 and firefighters from Los Angeles, Orange, Riverside, San Bernardino and Ventura counties, along with the Los Angeles City Fire Department, have joined forces to run the "Spark of Love Toy Drive". This campaign collects new, unwrapped toys and sports equipment for the under served children in our communities. Toys collected in the respective counties are distributed locally. Last year alone, "Spark of Love" collected over 500,000 toys within all five counties and we want to top that total this year, so please help the firefighter's ignite a spark of love in a child's heart.
Join Garth the Elf for Stuff-A-Bus events
This year there will be four Stuff-A-Bus events. On four days in November and December, from 5 a.m. to 6:30 p.m., you can help ABC7′s Garth Kemp (dressed as a giant elf) stuff a bus full of toys.
On Friday, Dec. 17, Garth the Elf will be at the Honda Center in Anaheim
View an interactive map and get directions to all the Stuff-A-Bus locations
Friday, December 17
ABC7 & Southland Firefighters
"Stuff a Bus"
5 a.m. to 6:30 p.m.
Honda Center
2695 East Katella Ave.
Anaheim, 92806
(818) 863-7220