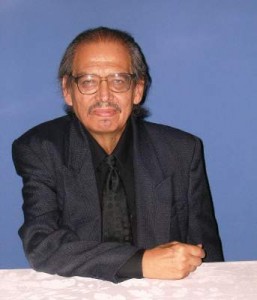 FOR IMMEDIATE RELEASE: May 7th 2013
Contact: Alicia Rojas – UASA, info@unitedartistsofsantaana.org, or 714-907-5468
OC ART LEGEND EMIGDIO VASQUEZ TO BE HONORED IN ARTISTS VILLAGE ARTIST TO RECEIVE LAN MAESTRO AWARD MAY 25 AT OCCCA
Emigdio Vasquez, one of the most prolific and famous artists to come out of Orange County, has been selected for the prestigious "Maestro" award from the Latino Arts Network (LAN), a California association of Latino Museums and Cultural Centers in partnership with the California Arts Council. The award & reception will take place Saturday, May 25 from 11am-4pm. Hosting the event will be local arts leader United Artists of Santa Ana (UASA) and Orange County Center for Contemporary Art (OCCCA) who wcvill exhibit Mr. Vasquez' work in March of 2014.
In depicting multi-cultural mid-century Santa Ana, Emigdio Vasquez excelled in portraying many Orange County landmarks & personalities: Fruit Pickers, Labor Leaders, Zoot Suits, Pachucos, Nostalgic Neighborhoods & Street Scenes. Emigdio has created over 400 paintings & 22 murals in Orange County and had three paintings hanging in the residence of the US Ambassador to the United Nations stationed in Rome, Italy. Mr. Vasquez' art will be on display for the duration of Saturday's event and the maestro himself will be present along with family & friends to celebrate his 74th birthday. Local families, seniors & art lovers are all invited!
Mr. Vasquez was recently honored by Cal State Fullerton and featured in both the OC Weekly & OC Register. In addition to LAN & UASA representatives, several local speakers will pay tribute to Emigdio Vasquez throughout the evening.
OC Weekly Editor and National Syndicated columnist * GUSTAVO ARELLANO * Main Speaker of the Ceremony
To Celebrate El Maestros's Award and 74th Birthday there will be special Mariachi performance and other musical acts Santa Ana's new restaurant * DIEGO'S * will provide a variety of tasty bites prepared by their chef Richard Espinachio of Caged Chameleon fame.
The Caged Chameleon art gallery was an early supporter of Mr. Vasquez' art, exhibiting his work throughout the 80's & 90's Diego's will host an after-party at their location on 3rd & Spurgeon from 4:00 PM to 6:00 pm in honor of Mr. Vasquez' creative legacy.
We are also asking for the support from the community with their generous donation to contribute to the costs of this event!
Donation can be made here .
http://www.ocregister.com/news/vasquez-141748-art-displayed.html

http://www.ocweekly.com/bestof/2011/award/best-artist-who-deserves-our-

prayers-1143962/

http://www.library.ucsb.edu/special-collections/cema/vasquez_brochure

http://www.lowriderarte.com/featuredartists/1103_lras_chicano_pioneer_artist/

viewall.html