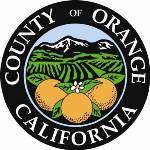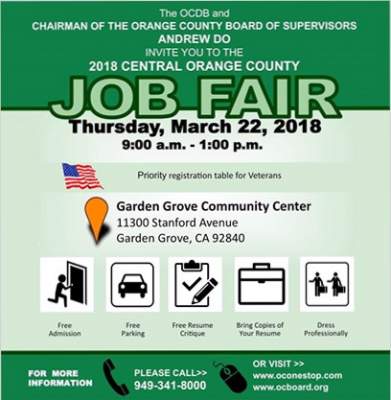 On Thursday, March 22nd, Chairman Andrew Do's Office will host the 2018 Central Orange County Job Fair. If you or anyone you know is looking for employment, this is a wonderful opportunity to meet local employers and submit resumes in-person.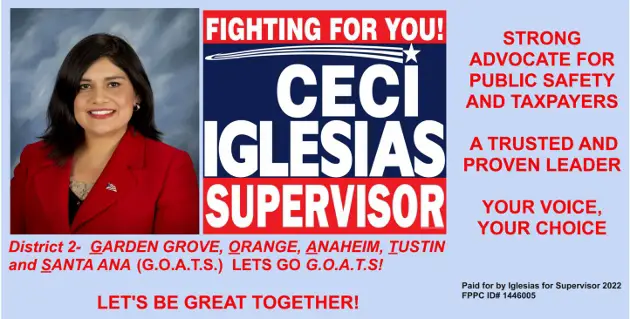 The event will take place at the Garden Grove Community Center, located at 11300 Stanford Avenue, in Garden Grove, from 9:00 AM to 1:00 PM. Admission is free along with parking and professional resume critiques. A priority registration table will be available for veterans.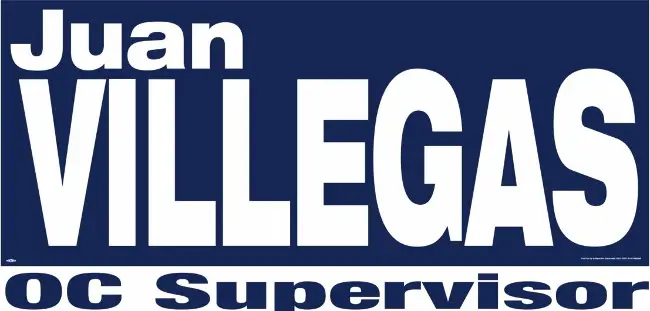 A complete list of employers that will be joining us at the job fair can be found here. For more information please call (949) 341-8000 or visit http://www.oconestop.com/job-fairs.html.