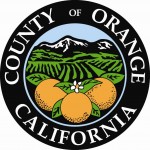 For Immediate Release: July 3, 2015
CONTACT: Brian Probolsky: (714) 834-3110
ORANGE COUNTY HOMEOWNERS GET MORE TIME TO APPEAL PROPERTY TAX BILLS
Orange County homeowners now have more time to appeal their property tax bills, under a plan approved last month by the Orange County Board of Supervisors. Beginning July 2, all Orange County property owners will have 152 days to dispute their property tax bills.
"Under the old rules, some taxpayers were notified of their right to appeal after the deadline had passed," explained Orange County Supervisor Andrew Do, who joined a unanimous board in extending the deadline for filing a property tax appeal. "Orange County needs to guarantee that our property tax bills are determined in the spirit of Proposition 13. That means giving every taxpayer ample time to dispute their bill."
Orange County Assessor Claude Parrish brought the property tax extension issue to the board after hearing complaints from taxpayers about the short window of time for disputing their property tax bills. Some taxpayers complained that, by the time they noticed the bill, the deadline for filing an appeal had passed.
Under the new rules, taxpayers will have the right to appeal their assessed values from July 2 to November 30. The change gives taxpayers an extra 76 days to review their tax information and dispute the assessed value for their property.
Supervisor Andrew Do says that, with the extra seven weeks, more Orange County taxpayers will have time to review their rights, learn about the tax appeals process and make an educated decision whether to appeal.
"Orange County is committed to protecting taxpayers in the tax assessment and appeals process," Supervisor Andrew Do said. "That means ample time for every taxpayer to exercise all of their rights."
Orange County Supervisor Andrew Do represents the First District, which includes the communities of Garden Grove, Santa Ana, Westminster, Fountain Valley and Midway City.