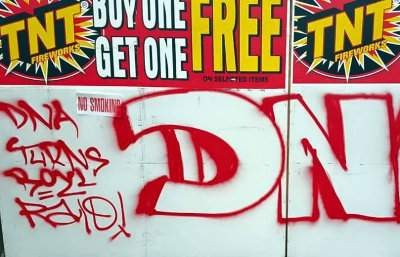 The Northeast Santa Ana Little League (NESALL) Fireworks Stand, located at 1900 North Grand Avenue, in Santa Ana, was burglarized early this morning by three unidentified men who broke into the stand and stole fireworks valued at approximately $700.00, including the stand's TNT Big Bang, a huge assortment of fireworks worth over $500.  The miscreants also tagged the stand – which means they may have been lowlife cholos!
The thieving gangbangers came to the stand at around around 7:00 a.m. and pulled their truck up behind the stand. They cut the connection to the stand as well as an internal bolt. The stand's security guard realized that they did not completely pass the stand and went to the east end and he was able to interrupt them.  That limited what they could take and thankfully they did not take any money.   
The NESALL fireworks stand is their biggest annual fundraiser. The funds raised at this stand help to keep their fees low and support their efforts to bring Little League baseball programs to low income families that might otherwise not be able to afford to enroll their children in this sports activity.  NESALL friends and families support this fundraiser every year with thousands of volunteer hours.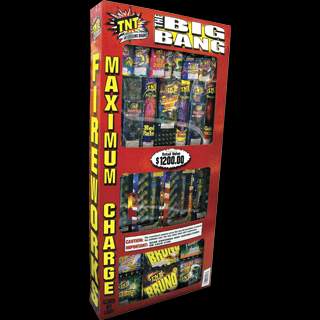 This crime is a direct attack on the children who participate in NESALL Little League baseball.  Please support this worthy cause by donating today at this link.