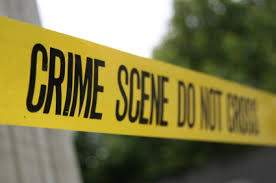 Santa Ana Police Department
Advisory: SAPD Homicide Detectives Investigate Man's Death During July 4th Block Party
On 7-4-15, at approximately 9:40 p.m. Officers responded to 2500 Block of North Linwood Avenue (just south of Fairhaven Elementary School and West of Fairhaven Memorial Park and Mortuary) to assist OCFA personnel with a man identified as William Branch III, who was unresponsive in the street. Officers arrived to find OCFA personnel performing CPR on a 55 year old male. Branch was transported to Western Medical Center-Santa Ana where he was pronounced dead. Homicide detectives responded to the scene and are currently investigating the incident.
A preliminary investigation found that a fight occurred during a large neighborhood Fourth of July party. Branch was a participant in the fight. It is unclear if he sustained an injury from an assault or died of a medical condition. The cause of death is undetermined pending autopsy.
All parties have been identified and interviewed. There are no outstanding suspects.
Anyone with information on the case is asked to call SAPD homicide detectives at (714) 245-8390, or Orange County Crime Stoppers at 1-855-TIP-OCCS.
###