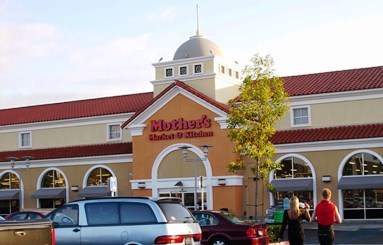 More than 2,000 Orange County residents are expected to attend Costa Mesa-based Mother's Market & Kitchen's 36th Anniversary event on Sept. 27 from 10 a.m. to 1 p.m. at Mother's Santa Ana store located at 151 E. Memory Lane.
The event is free and open to the public.
"Oldies, but Goodies" rock band, Full Spectrum, will perform and a balloon twister and face painter will be on hand to entertain the community. Drawings will be held for multiple prizes that include a paddle board, bicycles, gift baskets, gift cards and much more. 
There will also be dozens of vendors sampling their goods, in addition to Mother's own in-house bakers providing samples of their baked goods.
Mother's has gained a reputation for having a wide selection for specialized diets, top quality local and organic produce, the county's largest selection of supplements — all at a great value! Organic, Non-GMO, vegan, vegetarian, gluten-free, low carbohydrate, low-glycemic, low-fat, low-salt and more — Mother's has something for everyone.
Santa Ana Store Hours:
Weekdays: 8am – 10pm
Saturdays: 8am – 10pm
Sundays: 8am – 10pm
Juice Bar: 8am – 9:30pm
Cafe and Restaurant: 8am – 9:30pm