A Slice of Literary Orange presents author Nancy Horan on Tuesday, July 11 at 6:30 pm.
Horan is the author of Loving Frank, which remained on the New York Times bestseller list for over a year, was translated into sixteen languages, and received the 2009 Prize for Historical Fiction. Loving Frank chronicles the clandestine love affair that Mamah Borthwick Cheney had with the famed architect Frank Lloyd Wright.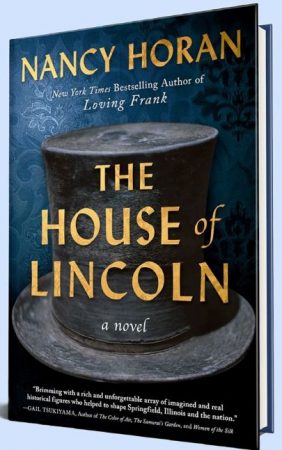 Horan's new book, The House of Lincoln was released on June 6 in hardcover. The House of Lincoln chronicles the joys and struggles of a Portuguese immigrant family, a free Black family from Kentucky, and the Lincolns—Abraham, Mary and their three children. Over time, these families intertwine during soul-testing struggles as a divided nation descends into civil war.
This event will take place at the Norma Hertzog Community Center located at 1845 Park Ave.
Costa Mesa, CA 92627.
Books will be available for purchase. Early arrival suggested. No registration is required.
For more information, contact Programs at (714) 566-3034 or ocpl.programs@occr.ocgov.com.