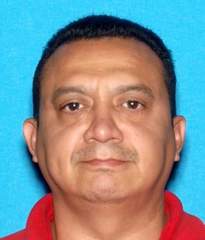 Santa Ana Police Department
Advisory: Santa Ana & Tustin Police Departments Arrested Suspect For Multiple Counts Of Sexual Assaults Against Children.
On 9/4/15, after a joint investigation between the Santa Ana Police Department and the Tustin Police Department, detectives arrested Jose Aguilera, 41, of Santa Ana, for multiple counts of sexual assaults against children.
Aguilera met, and befriended, the four families of his victims at the Kingdom Hall Jehovah's Witness church in Santa Ana where they worship. Aguilera is not an employee of the church. Aguilera created situations where he was allowed to visit the victims' homes or transport victims in his car. The alleged assaults occurred when Aguilera was alone with the children.
The first known sexual assault occurred in the spring of 2014, at Aguilera's home in Tustin. He later victimized another child at the same Tustin home, before he moved to Santa Ana. Two additional children were victimized in Santa Ana with the most recent sexual assault occurring in July. The victims are between 9 to 12 years old. The cases came to light when one of the victims told a family member who subsequently reported the activity to the police.
Because of the way Aguilera gained access to the victims, detectives believe there could be other potential victims who have yet to come forward. The Santa Ana Police Department is requesting members of the public to call detectives if they suspect Aguilera had inappropriate contact or access to children. Please call Santa Ana Police Detectives at (714) 245-8660 to report inappropriate contact with Aguilera.
Aguilera was booked into the Santa Ana Jail on multiple child sexual abuse counts.
###