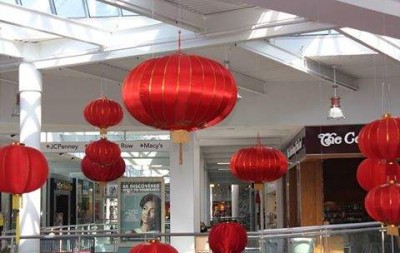 The Westfield MainPlace Mall is hosting a Lunar New Year Celebration to ring in the year of the Goat on Sunday, Feb 15 from 1:00 pm-5:00 pm.
1:00pm-3:00pm, Macy's and Nordstrom Courts:
Enjoy LNY activities including a Lucky Wishing Tree, Children's Games & Crafts, Calligraphy Painting, Asian Dough Art, Red Envelope Distribution, and interactive Zodiac Display.
3:00 pm-5:00 pm, Macy's Court:
Performing Arts Schedule:
Southern Wind Lion Dance | UCI
Instrumental Performance | Philp Tran
Fan Dance | Hiza Yoo Korean Dancers
Instrumental Performance | Arlene Ho and Lynn Lam
Vocal Performance | Nina Tran
Miss Vietnam of Southern CA Pageant Girls | Vietnamese Traditional Dance
The day's celebration is in partnership with the 2015 UVSA Tet Festival. For more information visit www.Tetfestival.org.
###