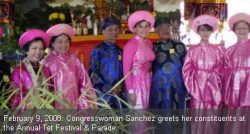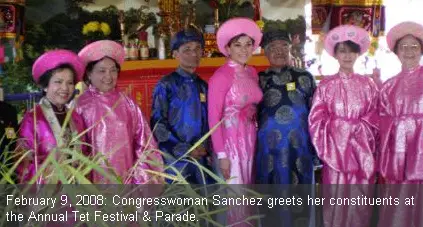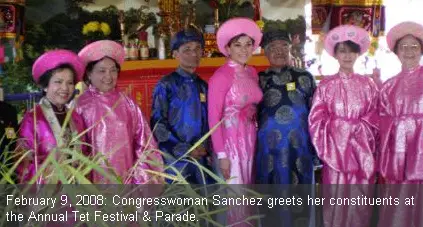 Congresswoman Loretta Sanchez, Representing California's 47th Congressional District
PRESS RELEASE, FOR IMMEDIATE RELEASE: May 16, 2011
MEDIA CONTACT: Adrienne Watson, 202-309-0825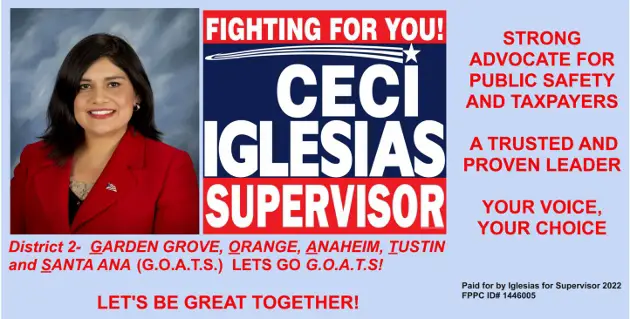 REP. LORETTA SANCHEZ JOINS CONGRESSIONAL ASIAN PACIFIC AMERICAN CAUCUS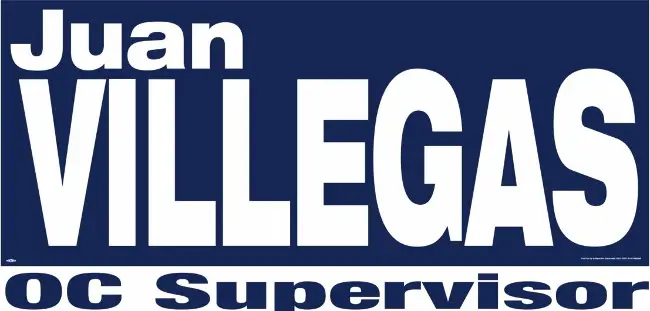 WASHINGTON, D.C. –Congresswoman Loretta Sanchez (CA-47), Co-chair of the Congressional Caucus on Korea and Co-Chair of the Congressional Caucus on Vietnam today announced her new membership with the Congressional Asian Pacific American Caucus. Congresswoman Sanchez proudly represents California's 47th Congressional District, home to one of the most diverse Asian Pacific American communities including Little Saigon and Korean Business District.
"While we recognize the month of May as the Asian Pacific American Heritage Month, I would like to take a moment to acknowledge extraordinary community leaders who have contributed so much to the development of the APIA community," said Rep. Sanchez. "I am proud to be an associate member of the Congressional Asian Pacific American Caucus, joining a group of dedicated public servants to further promote and advocate for the well-being of Asian American and Pacific Islander communities. I look forward to being a part of the discussions with my CAPAC colleagues as we continue our critical efforts to strengthen small businesses, put people back to work, improve education, and reform our health care system.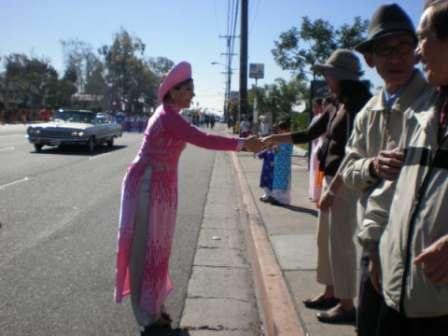 "As Chair of the Congressional Asian Pacific American Caucus, it is an honor for me to welcome Rep. Loretta Sanchez who recently joined the Congressional Asian Pacific American Caucus," said Rep. Judy Chu. "For 15 years, Rep. Sanchez has been a great friend to the Asian Pacific American community in promoting equality and social justice in Orange County. Her own story as a daughter of immigrant parents accounts for her many years of fighting to create new opportunities for working families. It has been a particular honor to serve in Congress alongside Rep. Sanchez and I look forward to continuing our efforts closely with APIA leaders to advocate for the voices of Asian Americans and Pacific Islanders in the halls of Congress.
Congresswoman Loretta Sanchez is proud to represent California's 47th Congressional District, which includes the cities of Anaheim, Garden Grove, Santa Ana, and parts of Fullerton in Orange County. She serves as Ranking Member of the House Armed Services Subcommittee on Strategic Forces and a senior member of the Committee on Homeland Security. Rep. Sanchez is also a member of the fiscally conservative Blue Dog Coalition and sits on the bipartisan, bicameral Joint Economic Committee.
# # #
United States House of Representatives
1114 Longworth House Office Building • Washington, DC 20515
Related news, from way back in 2007:
Santa Ana's Sanchez quits Hispanic caucus amid rift
She says that Rep. Baca violated voting rules to become chairman, and that he is demeaning to her and other women.
February 02, 2007
Richard Simon,Times Staff Writer
The Congressional Hispanic Caucus was thrown into turmoil Thursday after Rep. Loretta Sanchez (D-Santa Ana) resigned her membership amid accusations that its chairman, Rep. Joe Baca (D-Rialto), had been demeaning to women.
Two of the remaining five women in the 21-member caucus expressed concerns about how the group treated them, but did not resign.
Click here to read the rest of this article.