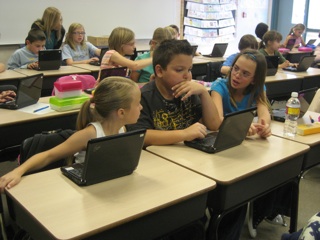 "Orange County public schools will receive $1.7 million in federal stimulus funds, via the Enhancing Education Through Technology grant, this month to improve technology in the classroom, the latest round of grant money to flow to local schools under President Barack Obama's $787 billion stimulus package," according to the O.C. Register.
Here is a rundown of the local schools benefiting from these contributions:
Nova Academy Early College High $1,129
Orange County High School of the Arts $845
Orange County Educational Arts Academy $2,829
El Sol Santa Ana Science and Arts Academy $3,192
Santa Ana Unified $388,583
Garden Grove Unified $276,563
Orange Unified $86,120
Tustin Unified $34,130
Irvine Unified $29,231
What a nice way to end the week!