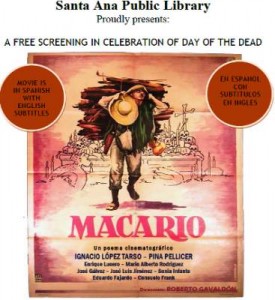 City of Santa Ana Community Alert
Santa Ana Public Library in celebration of "The Day of the Dead" presents the Mexican-made movie MACARIO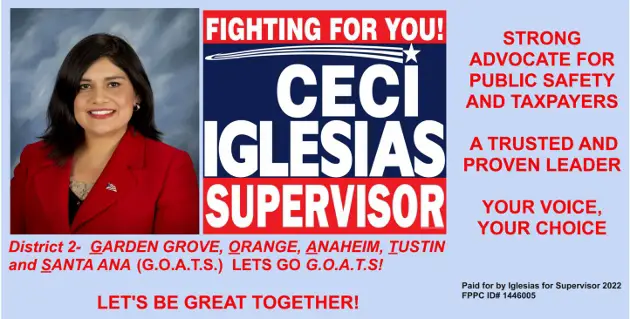 SANTA ANA, CA (November 6, 2013) – The Santa Ana Public Library is pleased to present the Mexican film, Macario, starring Ignacio López Tarso and Pina Pellicer. A black and white classic, Macario was directed by Roberto Gavaldón and will be shown in Spanish with English subtitles.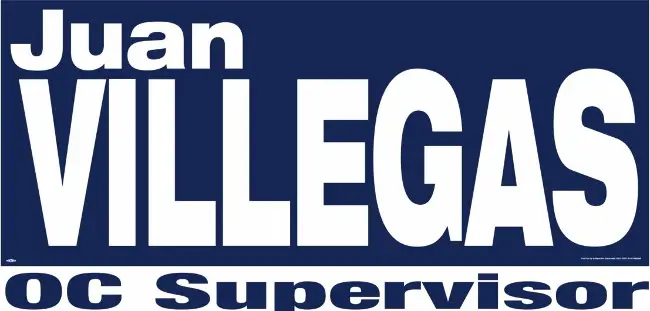 Set during México's Viceregal era, Macario is the story of an impoverished woodcutter whose only desire is to have a turkey all to himself at least once in his lifetime. When he meets three apparitions, he makes a deal with Death, a decision that changes his life drastically.
Macario was the first Mexican film to be nominated for an Academy Award as the Best Foreign Film in 1961 and was also winner of the prestigious Golden Palm award at the Cannes Film Festival in France.
This screening is free to the public on Saturday, November 9th, 2013, at 1:00 PM, at the Santa Ana Public Library in Meeting Room A, located on the 2nd floor of the library. (Limited seating) Total runtime of the film is 91 minutes.
In addition, be sure to stop by the information desk at the Santa Ana Public Library and see the traditional Día de los Muertos ("Day of the Dead") altar that has been created honoring Latin American authors who have passed on. The altar will be on display through November 12th.
THE SANTA ANA PUBLIC LIBRARY IS LOCATED AT:
26 CIVIC CENTER PLAZA (corner of Civic Center and Ross)