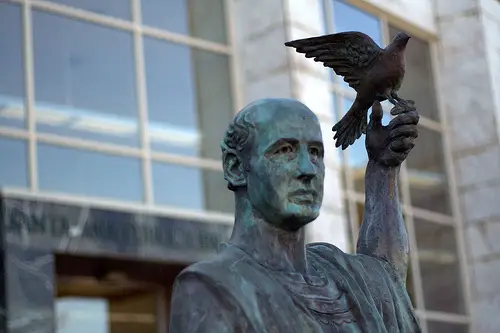 Congresswoman Loretta Sanchez, Representing California's 46th Congressional District
PRESS RELEASE, FOR IMMEDIATE RELEASE: November 6, 2013

MEDIA CONTACTS: Sanchez: Barb Solish, 202-226-8373/Conyers: Andrew Schreiber 202-225-6906
REPS. SANCHEZ & CONYERS REQUEST JUDICIARY COMMITTEE HEARING ON UNRESOLVED ALEX ODEH CASE, SANCHEZ SENDS NEW REQUEST TO DOJ
WASHINGTON – Today, Congresswoman Loretta Sanchez (CA-46) and Congressman John Conyers, Jr. (MI-13), Ranking Member of the U.S. House Judiciary Committee, wrote a letter to Congressman Bob Goodlatte (VA-6), Chairman of the U.S. House Judiciary Committee, requesting a hearing on the unresolved case of Alex Odeh, who was murdered in 1985. The U.S. House Judiciary Subcommittee on Criminal Justice originally held a hearing on this matter in 1986.
In June, Rep. Sanchez sent an inquiry to Attorney General Eric Holder for an update on the case. In July, the Department of Justice replied with an unsatisfactory and vague letter. In addition to calling for a hearing, today the Congresswoman and three colleagues asked the DOJ for a more detailed written response.
"If the FBI has deemed this case a terrorist attack on U.S. soil, we need reassurance that all necessary efforts have been taken to protect our national security," said Congresswoman Loretta Sanchez. "I hope the Chairman and the Department of Justice will heed our calls, stop this delay of justice and help the Odeh family find closure."
Copies of the hearing and DOJ letters are attached here and here.
###
Congresswoman Loretta Sanchez is proud to represent California's 46th Congressional District, which includes the cities of Anaheim, Santa Ana, and parts of the cities of Garden Grove and Orange in Orange County. She serves as Ranking Member of the House Armed Services Subcommittee on Tactical Air and Land Forces and the second ranked Democrat on the Committee on Homeland Security. Rep. Sanchez is also a member of the fiscally conservative Blue Dog Coalition and sits on the bipartisan, bicameral Joint Economic Committee.