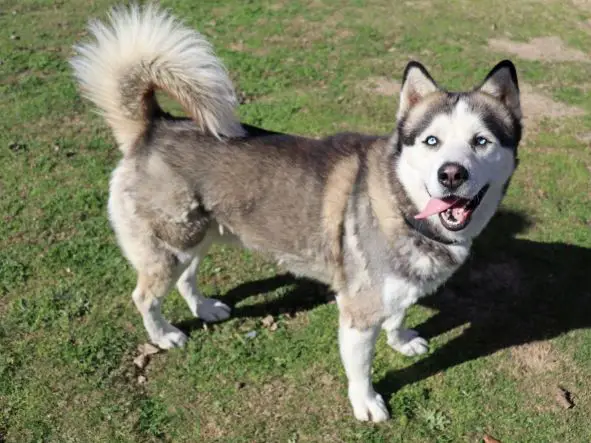 TUSTIN, Calif. (June 22, 2023) – OC Animal Care is thrilled to announce the launch of its dog fostering program for the summer season. This program provides an incredible opportunity for community members to open their hearts and homes to shelter dogs, offering them a much-needed break from the shelter environment and a "stay-cation" experience. Throughout the summer, animal shelters experience an increase in lost pets, which requires additional space to provide care.
To become a foster and make a difference in the life of a shelter dog this summer, interested individuals are invited to attend one of the following orientation sessions. During the orientation, the shelter's team will guide prospective fosters through the program, answer any questions and facilitate sign-ups.
Session #1

Saturday, June 24, 2023
2 p.m. – 3 p.m.

Click Here to Register
Session #2

Wednesday, June 28, 2023
5 p.m. – 6 p.m.

Click Here to Register
OC Animal Care will match each dog with a foster family that aligns with their lifestyle and availability, ensuring a harmonious and rewarding experience for both the foster and the dog. The program welcomes participants for flexible fostering commitments, ranging from two weeks to two months. Throughout the fostering period, the shelter team will be available to offer guidance and support for a smooth and rewarding experience for both fosters and dogs alike.
By fostering a dog, individuals can make a meaningful impact on the lives of these A dog running on grass
Description automatically generated with medium confidenceshelter pets and help them prepare for their forever homes. Fostering provides a unique opportunity to bond with a lovable pet, offers them the comfort of a home environment and plays a vital role in their journey towards finding a permanent, loving home for dogs like Lewis! Lewis (A1781609) is a five-year-old husky who has been a resident of the shelter for 292 days. With his love for walks and getting along well with other dogs, he's eager to experience the joys of a foster home where he can relax and thrive!
In addition to Lewis, there are many more dogs who are awaiting to take a much-needed break from their shelter life. These dogs will flourish in a home environment while creating space in the shelter for more animals in need. Let's make this summer a time of love, care and second chances for these deserving animals!
For more information on the orientation session, please call (714) 935-6898. For ways the community can support the animals at the shelter, please visit www.ocpetinfo.com/get-involved. Those interested in providing assistance to the shelter's efforts in caring for pets in need can easily do so by viewing OC Animal Care's Amazon Wishlist.
About OC Animal Care
OC Animal Care is the largest municipal animal shelter in Orange County located at 1630 Victory Rd, Tustin, CA 92782. It services 14 cities and takes in over 14,500 animals each year. OC Animal Care provides refuge and care for animals, fosters the human-animal bond and promotes safety in our community. For more information about OC Animal Care, please visit ocpetinfo.com.