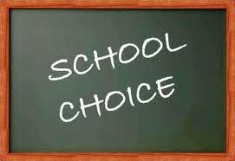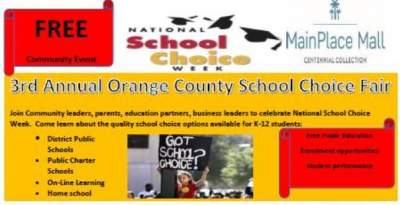 Learn about the many free Public School options available to Orange County Families at the upcoming 3rd Annual Orange County School Choice Fair, on Saturday, January 27, 2018, from 10 a.m. – 2 p.m. at the MainPlace Mall, located at 2800 N Main St., in Santa Ana.
Meet educators from local District Public Schools, Public Charter Schools and Home Schools. And meet business partners that support public school choice options too.
Learn about being a leader in your school and learn how to ask the questions that will ensure your child is reading and math proficient at grade level.
Food, games and prizes will be provided!
Earlier this year the Washington Post released its ranking of America's Most Challenging High Schools. Those are the schools where graduating seniors took the highest percentage of Advanced Placement, International Baccalaureate and Cambridge tests, which the paper says is a better indicator of school success. Charter public schools filled out 9 of the top 10 spots, led by 2016 Broad Prizewinner IDEA Public Schools.
This comes on the heels of the new, 2017 US News and World Report rankings of the country's best public high schools. And guess what? Charter schools dominated that list, too. For the first time ever, the majority of the top 10 public high schools are charter public schools. Equally impressive is the fact that 60 percent of the top 100 high schools are public schools of choice – either charter or magnet.