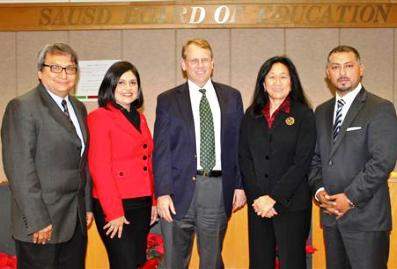 Re-elected and Newly elected Board Members Officially Installed 
Mr. Rob Richardson and Mr. Jose Hernandez will serve another term on the Santa Ana Unified School District Board of Education after being re-elected by the voters of the Santa Ana community. They will be joined by newly elected Board Member, Ms. Cecilia Iglesias, and current Board Members, Dr. Audrey Yamagata-Noji and Mr. John Palacio. Mr. Richardson, Mr. Hernandez, and Mrs. Iglesias were installed during the December 11, 2012 meeting of the Board of Education.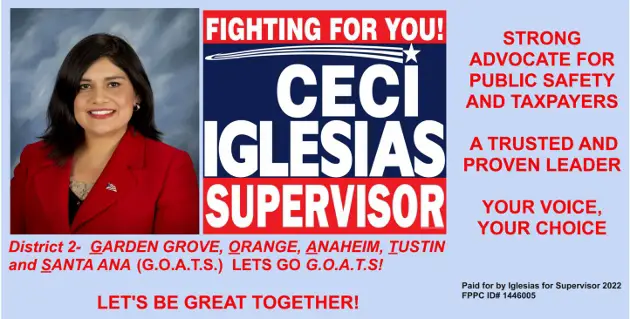 During the meeting, the Board elected its new officers. Mr. Hernandez will serve as president. Mr. Richardson will serve as vice president, and Dr. Audrey Yamagata-Noji will continue to serve as clerk. Mr. John Palacio and Mrs. Cecilia Iglesias will serve as members.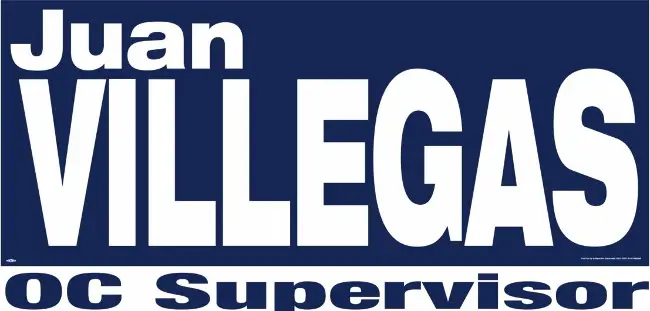 ###