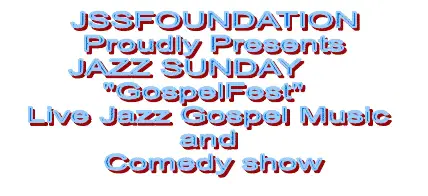 The James S. Stapleton (JSS) Foundation, a non-profit music school for needy children in Santa Ana, is hosting a "Jazz Sunday Gospelfest," on Sunday evening, January 23.
Featuring:
Johnson Chapel A.M.E. Choir, GCC Praise Dancer's,
Mr. Meech Incredible Praise,
S.O.G Crew, Chosen Recovery Singers
Comedian: Ryan Reaves, Michael Gonzalez LLAMADOR,
Santa Ana Community Youth Choir, Ms. Kwanza Higgins
Mr. Jordan Conley Praise Dancer, Mr. Donny Kelly,
Mr. Derek Bordeaux,
Ms. Keila Stewart,
Ms. Connie Brandon,
Minister: Mr. Venson Quarles
Jazz Artist: CONSPIRE
50-50 Drawing!!!!!!!!!!!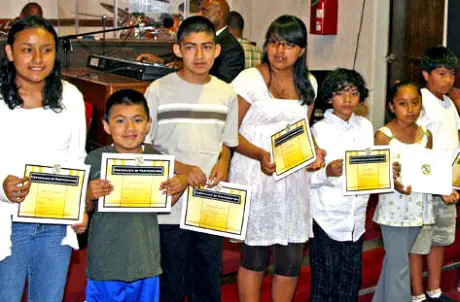 The James S. Stapleton Foundation is a multi-faceted, non-profit, after-school Program in the Santa Ana, Orange County community which is poised to dramatically increase musical awareness and self-esteem for that segment of our youth population that is either economically challenged or has limited access to extra-curricular programs. It is the intent of the foundation to form partnerships with local school, churches and other youth organizations to facilitate this unique opportunity.
The Stapleton foundation will seek out active and retired members of our community in order to bring a wealth of wisdom and expertise to our classrooms. The success of this program will be evaluated by select outcomes such as improved student GPA and level of program accomplishment. Program effectiveness will be evaluated through student and community surveys as well as other mediums of analysis.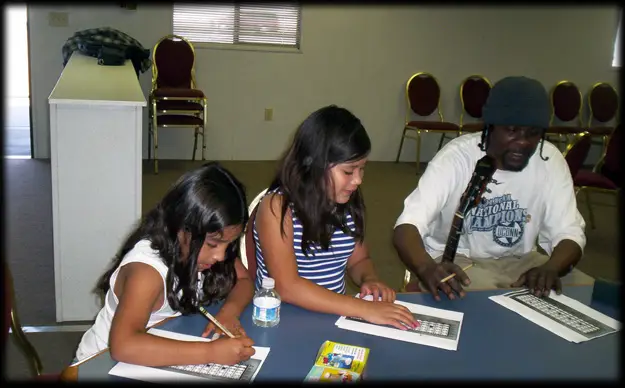 The JSS Foundation is committed to the implementation of an effective Music and Academic Mentorship Program. The blending of the youth with positive adult role models in the pursuit of excellence is not only vital for their future but critical for our communitys future as well.
Location: Ebell Society Club of Santa Ana, located at 625 French St. in Santa Ana.
Time: 3:30pm till 8:00pm
Cost: Presale Tickets, $20.00 & $25.00 at the door
For more info Call Shasha @ 714-514-2322
Make a tax deductible Contribution to:
The James S. Stapleton Foundation, in care of Johnson Chapel A.M.E. Church
EIN# 53-0204696, IRS Group Exemption #2632
P.O. Box 947 Tustin, CA 92781
For more info please call 714-514-2322 or e-mail jssfoundation@yahoo.com Or visit us at www.jssf.org.
SPONSORED BY:
Johnson Chapel A.M.E Church, M.A.G.I.C, J.S.S.Foundation, Napsac
Click here to see the event flier.