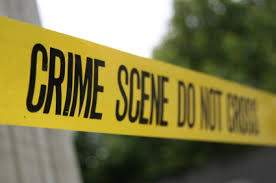 Irvine Police Department Press Release
FOR IMMEDIATE RELEASE, PRESS RELEASE: 06-06-2015
Subject: Homicide Victim Identified
Contact : Farrah Emami, Public Information Officer, Irvine Police Department, 949-724-7112, femami@cityofirvine.org
Irvine, CA – The victim in a homicide case being investigated by the Irvine Police Department (IPD) has been identified as 19-year-old Octavio Jesus Alcala of Santa Ana.
On the morning of June 5, 2015, employees arriving to work at a construction site in the area of Wolf Trail and Orchard Hills located a deceased adult male, later identified as Alcala. The victim was located face-down in a remote, graded construction area that does not have any buildings. The construction workers called 911 and IPD responded to the scene.
The cause of death and circumstances of the case are under investigation.
Anyone with additional information regarding the crime is asked to call IPD Detective Sarah Tunnicliffe
at 949-724-7170.
###
IRVINE POLICE DEPARTMENT
One Civic Center Plaza, Irvine, CA 92606
(949) 724-7000 www.irvinepd.org
"Working In Partnership with the Community"
INTEGRITY – QUALITY SERVICE – ACCOUNTABILITY – RESPECT
Since its incorporation in 1971, Irvine has become a nationally recognized city, with a population of 250,384, spans 66 square miles and is recognized as one of America's safest and most successful master-planned urban communities. Top-rated educational institutions, an enterprising business atmosphere, sound environmental stewardship, and respect for diversity all contribute to Irvine's enviable quality of life. This family-friendly city features more than 16,000 acres of parks, sports fields and dedicated open space and is the home of the Orange County Great Park – the first great metropolitan park of the 21st century. For more information, please visit cityofirvine.org.
###