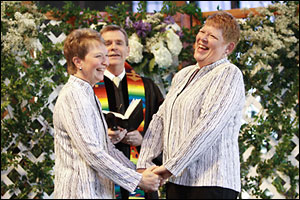 FOR IMMEDIATE RELEASE: October 20, 2011
FOR MORE INFORMATION: CHURCH OFFICE (714) 544-1319
CHURCH OF THE FOOTHILLS INVITES COMMUNITY TO ANNUAL HOLIDAY BOUTIQUE
SANTA ANA, CA – Church of the Foothills invites the community to their annual Holiday Boutique on November 4 and 5th. Handcrafted Gift Items, Home Decorations, and Homemade candies and baked goods, are among the many items available for purchase.
The Holiday Boutique will be held from 9:00 to 3:00 each day. In addition, lunch (including homemade pie, soup and sandwiches) will be served from 11:00 to 2:00 daily.
Church of the Foothills, a United Church of Christ and Disciples of Christ church, an Open and Affirming church, welcomes all and is located at 19211 Dodge (at Newport) Santa Ana- across from Foothill High School.
Visit www.chotf.org.
###