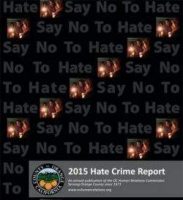 OC Human Relations Commission – Annual Orange County Hate Crime Report for 2015
By: O.C. Supervisor Todd Spitzer, Portions courtesy of the OC Human Relations Commission
The OC Human Relations Commission held its annual Hate Crime Network meeting and presented the Orange County Hate Crime Report for 2015. One of Supervisor Todd Spitzer's Policy Advisors attended the meeting along with partner organizations, law enforcement and concerned residents for the annual Hate Crime Network meeting.
"Hate will not be tolerated in Orange County," said Supervisor Todd Spitzer. "I want to raise my family in a culture of respect and caring."
The 2015 Hate Crime Report findings: reported hate crime is up and the primary targets still remain. Since 1995, the Commission has collected, tracked, reported and responded to OC's hate crimes.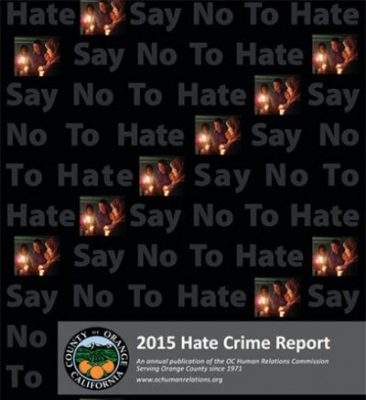 Three general observations about the report for this year (2015):
Hate Crime in Orange County increased 10% in 2015. 44 reported in 2015, up from 40 reported in 2014.
Reported Hate Crime has been coming down over the last 10 years until this increase.
About half of reported hate crime in Orange County is vandalism/destruction of property.
The OC Human Relations Commission, on behalf of the OC Board of Supervisors, OC Sheriff's Department, city police departments, and the diverse residents of this community stand in unity to say,
"We must document this bias related crime, and tell the stories of those singled out as targets of these hate motivated attacks."
"We must educate our community about the harassment and violence some in our community are facing due to arbitrary aspects of their beings."
"We must stand together to support hate crime victims, prosecute perpetrators, and prevent hate crime in the future by bringing diverse residents together to learn about their commonality."
To view the Annual Orange County Hate Crime Report for 2015, click here.