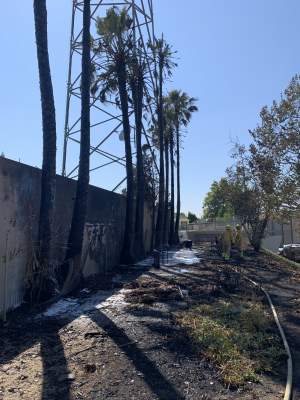 A salvage yard in the City of Santa Ana near N. Fuller St. & E. Washington Ave. had flames come right up to it after several palm trees caught fire today. The fire occurred just south of the 5 Freeway.
OCFA firefighters quickly surrounded the fire & prevented further spread.
The cause is under investigation.