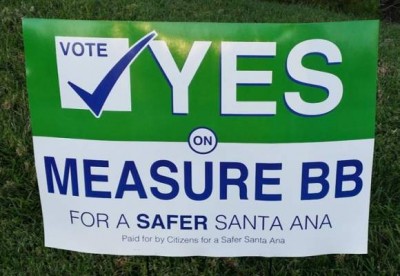 Attorney Matthew Pappas has filed a federal lawsuit against the City of Santa Ana, on behalf of the Sky High Holistic marijuana collective and others, alleging in part that Santa Ana Mayor Miguel Pulido and other city officials have financial ties to certain medical marijuana dispensaries in the city and have been directing police to shut down their competitors, according to the Voice of OC.
According to the lawsuit,  Pulido conspired to derail a grassroots marijuana initiative in the city while soliciting cash from existing pot clubs who the Mayor allegedly promised winning slots in a Feb. 5 city-sponsored marijuana dispensary lottery. The lawsuit claims the payments were used to pay for gathering public support for the city's favored pot initiative, according to the OC Weekly.
None of this makes much sense to me.  Pulido never mentioned either of the medical marijuana initiatives on the November, 2014 ballot to me – nor did he ask me to promote the city's ballot measure (Measure BB).  I backed Measure CC – on both this blog and my OC Politics Blog.  And as my readers know I have been an informal campaign adviser to Pulido for several years.
The allegations in the suit are "unequivocally and categorically false," Pulido told the O.C. Register on Monday.  He added that "I've not been involved in any of the lottery process. I don't know anything about the workings or methodology and had no involvement whatsoever. For someone to make allegations I influenced the process is preposterous."
The city contracted with White Nelson Diehl Evans LLP, an Irvine-based certified public accounting firm, to handle the lottery, Pulido said.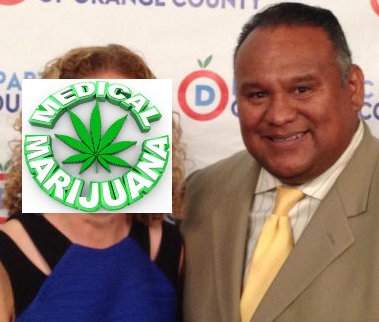 It was Santa Ana Councilman Sal Tinajero who backed Measure BB from the start.  And I heard that he accepted campaign donations from several medical marijuana dispensaries.
Pulido was busy in 2014 defeating his mayoral challenger, Councilman Roman Reyna.  He also got involved in supporting several City Council candidates but again I never knew him to get involved with either of the medical marijuana measures.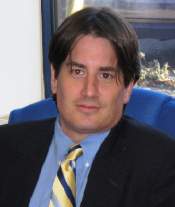 Pappas did not name the dispensaries that allegedly paid cash to Mayor Pulido.
Without citing specific evidence, the lawsuit claims bribes took place between June and August 2014. "[A]t the same time the City Council had been presented with proposed Measure BB, PULIDO and other city officials named as Doe defendants were receiving benefits, including limousine services, expensive dinners and shows, currency and gifts from individuals and entities seeking to establish control over the Santa Ana marijuana market," according to the OC Weekly.
In recent years, dozens of shops were selling marijuana in the city. And since the passage of Measure BB, City Council members approved extra funding for the police and city attorney's office to shut down marijuana stores deemed to be illegally operating. The suit alleges that the officers have been heavy handed, shutting down water and power, and raiding collectives while wearing masks, according to the Voice of OC.