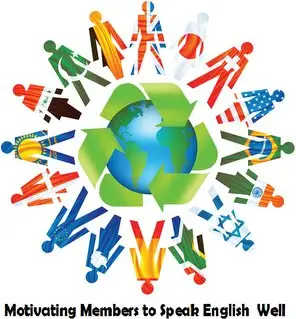 Santa Ana's English as a Second Language (ESL)Toastmaster Club No. 1 celebrates the 2nd and 88th Anniversaries
October 2012 is the 2nd year Anniversary of the ESL Toastmaster Club No. 1 and the 88th Anniversary year of Toastmasters International-founded on October 22, 1924 in Santa Ana, California, Ca at the YMCA.
In October 2010, a group of multilingual international adults from various professions decided to charter an ESL Toastmasters Club to help them improved their English language, speaking and leadership skills. They decided October as the month to charter the club so that each year both events (the club's anniversary and Toastmasters Anniversary) could be celebrated together.
The festive event will take place on Sunday, Oct. 21, 2012 from 10:00 noon to 2:00 p.m. at the Tyrol Plaza Club House, 891 S. State College Blvd (at the corner of Vermont), Anaheim, Ca 92806.
There will be International Cuisine, fun, short speeches and much merriment.  The event is free and open to the public. Come and participate in a unique experience.  For more information about the ESL Toastmasters Club#1 visit our website: http://esl1.toastmastersclubs.org/ or call Dr. Pat Adelekan, DTM2, CTA at 714-628-9844.  We are accepting new members.