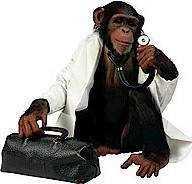 I posted a press release a few weeks ago from the City of Santa Ana touting a discount drug program that the Benavides City Council majority had crafted with a company called Paramount Rx.  This was supposed to be a discount card that Santa Ana residents could use at local pharmacies to save money.  But hold on, a new article by the California Health Report implies that this program has been a total bust.  While Paramount Rx claims that our residents have saved 31%, the anecdotal evidence says otherwise.  Here are a few excerpts from that article, by investigative health reporter Helen Afrasiabi:
A discount drug card offered by the city of Santa Ana to help shoulder the exorbitant costs of prescription drugs has left some users asking "where is the discount?"
Cary, North Carolina-based Paramount Rx was chosen by the city among a few dozen proposals reviewed to contract with local pharmacies and facilitate this discount.
As a consumer prescription benefits manager, Paramount has a roster of commercial pharmacies it contracts with, including several operating in Santa Ana such as CVS and Walgreens. The discount card gives customers an incentive to have their prescriptions filled at those pharmacies. The pharmacies, in turn, share with Paramount the revenue generated by the increased customer volume brought in by way of the discount card.
Paramount extends some of that shared revenue to the city, according to spokesperson Scott Yates, who manages public relations for Paramount. This money received from Paramount will go entirely towards exercise facilities and programs that the city plans to provide, said City of Santa Ana Recreation Supervisor Jeannie Jurado.
"We thought a good way to use these programs we want to provide is to have people be healthy from the start," Jurado said. "And we asked well how do we do that? So we brainstormed and this is the idea that came out of it."
Thus it began that Jurado, along with Executive Director Gerardo Mouet and councilwoman Michelle Martinez pursued efforts to help Santa Ana residents who may not be up for even a free fitness class because financial struggles force them to skip out on their medications.
But residents say the card has not been easy to use. After picking up the free membership cards at local pharmacies, libraries and senior and recreation centers, residents say they have presented them at pharmacies only to be denied discounts at the registers. The program is promoted as covering all FDA-approved drugs with a 15 percent discount on brand name drugs and a 40 percent discount on generic drug prices.
Lidia Soderman, a senior who works at the Santa Ana Senior Center, says the card is "not worth the paper it's written on." Though all of her medications are covered between her Medicare and supplementary insurance, her 47-year-old son's situation is very different from her own. She thought this card was the answer to getting him medication at a price he could better afford.
Customer experiences at one Santa Ana CVS location and that of seniors at the Santa Ana Senior Center, however, suggest that Soderman is not the only person having trouble using her card.
At the South Main Street CVS store, Francisco Gomez carefully shuffles through a stack of discount cards he pulls out of his wallet when picking up his rheumatoid arthritis prescription at the counter. A senior with multiple ailments, Gomez explains in broken English that the card he is using is essential for him to afford that particular prescription. That card, however, is not Paramount's. It is that of prescription discount provider California Rx. With regard to the Paramount Rx card, he dismisses it as "no good," expressing that with Paramount Rx, drug costs still amount to "too much money."
A pharmacy technician who wished to remain unnamed said that in her experience, Paramount Rx has hardly proven to be competitive compared to that of California Rx, which provides up to 75 percent off all brand name prescriptions compared with Paramount's 15 percent discount.
Santa Ana Senior Center aide Yolanda Carillo also tried to promote Paramount Rx, in hopes that it would help the many seniors she personally knows who struggle with high cost of living, not the least of which is the cost of prescriptions.
"I've had two people come back and throw it in front of me," Carillo said. She said one was an elderly man who claimed to be turned away for something as basic as insulin with the Paramount Rx card.
Others, Carillo said, have returned the card saying the discount was so low that it wasn't worth the time.
Click here to read the rest of this article.