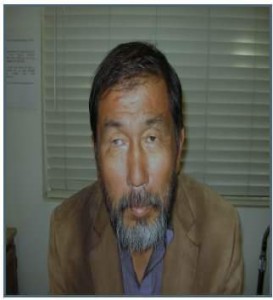 Santa Ana Police Department
Advisory: CRITICAL MISSING PERSON
Sang Min Han (61)
Description: Male, Korean, 5'7, 160 lbs., Black hair, Brown eyes, Grayish mustache and beard, blind in the right eye, wearing light colored shirt, and Beige pants. Prescribed several medications for dementia. Korean Speaking.
Location last seen: On 11-14-14, Crossroads Transitional Living 2515 W. First St. Santa Ana Ca.
Synopsis: On 11-14-14, he was transported to Crossroads Transitional Living Center. Sang walked away from the facility shortly after his after arrival. Sang suffers from dementia and has limited speaking abilities. Sang does not use public transportation.
Please contact the Santa Ana Police Department Watch Commander at 714 245-8700 with any information regarding this investigation.
#