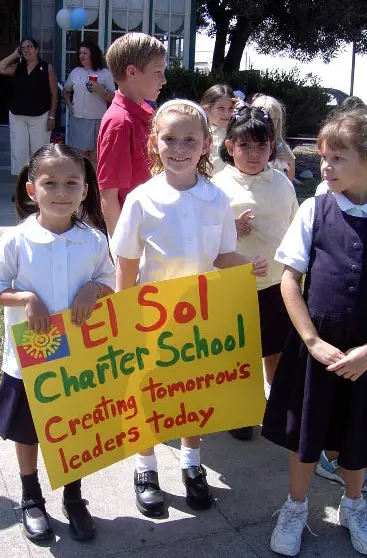 The El Sol Science and Arts Academy has been named a "California Distinguished School," according to their Executive Director, Monique Daviss.
The 2010 California School Recognition Program (CSRP) directly focuses on California's students and their entitlement to an equitable and rigorous education. Under the 2010 CSRP, the California Distinguished Schools Award identifies and honors those schools that have demonstrated educational excellence for all students and progress in narrowing the achievement gap.
In order to be invited to apply for Distinguished School honors, schools must meet a variety of eligibility criteria including designated federal and state accountability measures based on No Child Left Behind (NCLB), Adequate Yearly Progress (AYP), and the Academic Performance Index (API) requirements.
If you have any questions, contact Monique Daviss, the Executive Director at El Sol Science and Arts Academy, at mdaviss@elsolacademy.org. 
El Sol is located at 1010 N. Broadway, in Santa Ana.