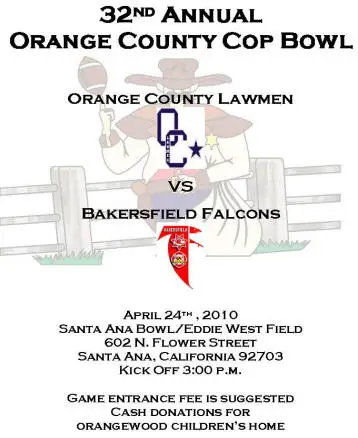 Don't miss the 32nd Annual Orange County Cop bowl, featuring the Orange County Lawmen VS. Bakersfield Falcons, at Eddie West Field, in Santa Ana, at 602 N. Flower St.  The game is set for Saturday, April 24, at 3 pm.  A game entrance fee is suggested as all cash will be donated to the Orangewood Children's Home.
You can also purchase a copy of the DVD and part of the proceeds will go to the Orangwood Children's Home.
Click here to reserve your copy.