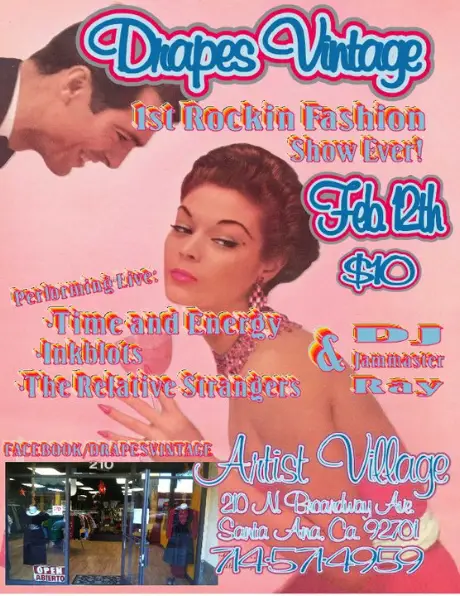 Santa Ana's Drapes Vintage is hosting their first Rockin Fashion show, on Feb. 12, from 7 pm to 12 am, at 210  N. Broadway, in the Santa Ana Artists Village.
The event will feature live performances by Time and Energy, the Inkblots and the Relative Strangers, plus music by DJ Jam Master Ray.
Click here to RSVP on Facebook.  For more information call 714-571-4959.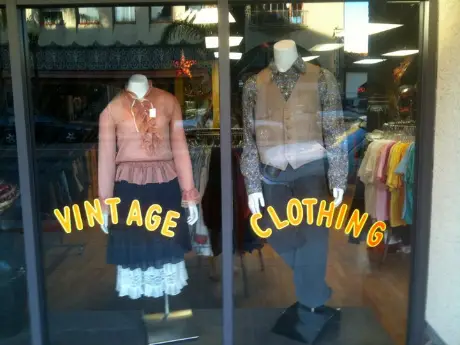 Drapes Vintage strives to satisfy vintage fashion needs by using world class service and building long lasting client relations in a fun and unique atmosphere.
They specialize in the revitalization of clothing from past decades by keeping current with fashion trends.
Their products include:
Vintage Clothing
Woman's & Men's clothing
Jewelry
Shoes
Purses
Original Art