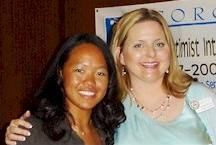 The Soroptimist International of Santa Ana-Tustin is holding a $1,000 raffle fundraiser, according to the O.C. Register. The winner of the raffle will be drawn during the Young Women of Achievement luncheon at noon on April 14.
The event raises money for the club's service projects, including a Young Women of Achievement monthly luncheon, prevention of human trafficking, Casa Theresa and The Villa. For more information contact President Jennifer Fryhoff via email at sisantaana.tustin@gmail.com or 714-342-1764.
The Santa Ana/Tustin Club supports women's issues in a variety of ways.
They support Soroptimist International and Soroptimist International of the Americas ("SIA") by annually contributing financially to national and global issues that affect women. For example, after Hurricane Katrina in 2005, SIA contributed $10,000 to the American Red Cross and $10,000 to the Louisiana Coalition Against Domestic Violence.
They also honor one outstanding high school senior girl from 13 high schools within the Santa Ana and Tustin Unified School Districts each month at their signature program, the Young Woman of Achievement luncheon.
The Soroptimist International of Santa Ana-Tustin meets monthly, on each third Thursday of the month, at 5:30 pm, at IHOP, located at 1001 E. Seventeenth St., in Santa Ana.
Their projects include:
Career Beginnings Mentoring Program
Latino Health Access
Mercy House for Abused Women
Probation Community Action Association
Scholarships for Santa Ana College
WISE Place Hotel for Women
Santa Ana Education Foundation
Tustin Public Schools Foundation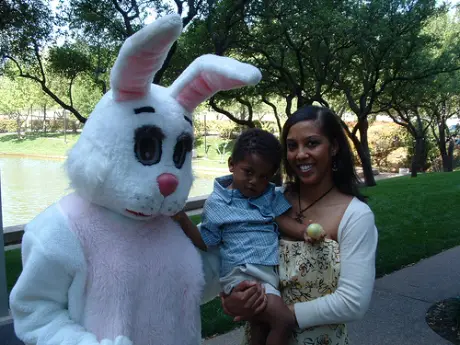 Upcoming events include Brunch with the Easter Bunny, on Saturday, March 31, from 11:30 am—1 pm, at the Tustin Area Senior Center, located at 200 South C Street, in Tustin, right next to Peppertree Park.
This is a fun way for the family to spend together on a Saturday!
For $7.00 per person (no charge under 2 years) you get a picture with the Easter Bunny, food, entertainment, crafts and so much fun!
For more information or for tickets, please e-mail Jennifer Fryhoff at jfryhoff @yahoo.com or call at (714) 734-0939.
Proceeds will go to local women and girls community programs.