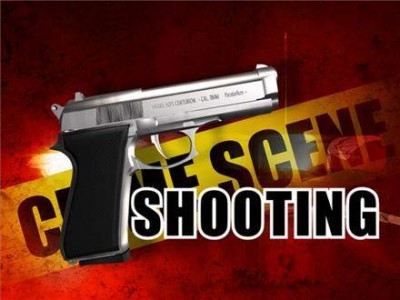 Police are investigating a Tuesday night shooting that left a 20-year-old man injured on the sidewalk at  the 1900 block of West Myrtle Street, as reported by the O.C. Register.  The victim was shot multiple times in the upper torso.
Eleven members of the West Myrtle Street Gang, who are active in that area, convicted after a two-year investigation by Santa Ana police and federal agents, under Racketeer Influenced and Corrupt Organizations Act (RICO) charges, in May of 2007, according to the Los Angeles Times. That was the first time that the RICO Act was used to bust local gang bangers.

The local drug trade in 2007 was controlled by Peter Ojeda, 64, whom federal authorities identified as the ranking Mexican Mafia soldier in Orange County. Ojeda oversaw many gangs including the West Myrtle Street Gang.
Santa Ana Council Member Michele Martinez has admitted to selling drugs when she was 17, and allegedly she too was working for gangs affiliated with Ojeda.
The L.A. Times also reported in 2007 that:
According to court records, the gang controlled an area between the 1900 and 2200 blocks of West Myrtle Street in Santa Ana, using violence and intimidation to protect its turf. Drug dealers were required to pay a tax to sell narcotics in the gang's territory. The gang, in turn, would pay the Mexican Mafia a tax for narcotics sales by its members.

Membership in the West Myrtle gang was by invitation only, according to court documents. Some members were "jumped in" by other gangsters who beat them up so the neophytes could prove their toughness. Others were given a pass if they grew up in the gang's territory or if they had family members in the gang.

When the arrests were announced in 2005, law enforcement officials said, the gang had been largely dismantled.
Apparently the West Myrtle Steet Gang is back in action.