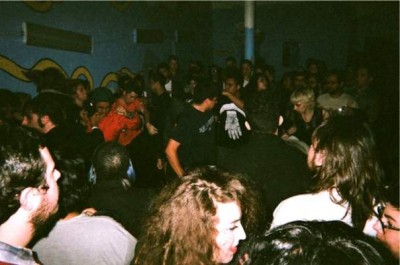 Top Acid is supposedly a vintage clothing store, located on Downtown Santa Ana's supposed "East End," which used to be called the "Fiesta Marketplace" until developer/landlord Ryan Chase turned it into a hipster hangout.  However my sources tell me they hardly have any clothes for sale.
So what exactly is going on at Top Acid?  Well, judging from their Facebook Page and Blog, as well as their Instagram account, it sure looks like what they are really doing at Top Acid is hosting mini-concerts.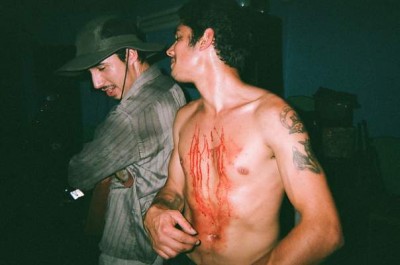 I wonder however if Top Acid's Conditional Use Permit allows them to host concerts?  I am told that their fire safety plan is a bit sketchy.  They certainly seem to be overcrowded.  I have to wonder if they are properly insured?  Did the Santa Ana Planning Commission grant them a CUP on the premise that they were a used clothing retailer?
If Top Acid is going to be hosting concerts then that is what their CUP should state.  And they should have security guards.  And if they are allowing alcohol consumption without a liquor license, as has been alleged, then this really is a gigantic mess.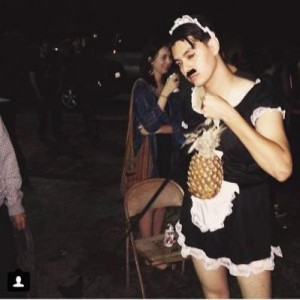 Top Acid is owned by a fellow named Chris Gonzalez.
I will be forwarding this post to Santa Ana's Planning Agency and the SAPD tomorrow.  I will update this post once I find out if Top Acid is complying with our local ordinances.
If they are hosting crowded concerts and are not complying with Life Safety measures then that means Top Acid is putting our city's young people at considerable risk.
Top Acid is located at 313 N Bush St., in Santa Ana.