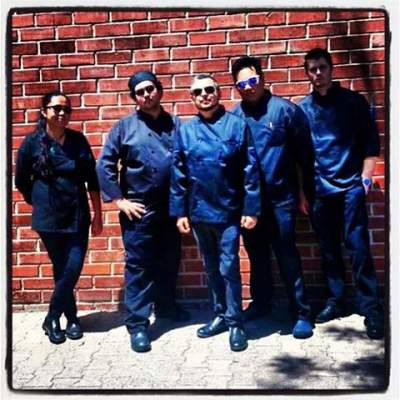 Diego's Downtown is apparently going to be closing.  They reported this on their Facebook page early this morning, but someone deleted the message.  Luckily our friends at Downtown Inc. copied it before it was removed:
"It is with a Heavy Heart that I must share that Diego's will no longer be as of the end of February…I want to thank the team who delivered the best service and product to our customers every single day. I would also like to thank the customers and fans of Diego's as well. Your accolades and time you shared made our jobs enjoyable. Thank you to all the promoters and bands who roared in our hall and kept the walls thumping. We will fulfill all the commitments for February but will cancel all dates after the end of month."

I did find a couple of partial messages on their Twitter page that imply that the owners of Diego's have decided to sell the building.  One of those owners is Santa Ana Councilman Vince Sarmiento.
Diego's chef Richard Espinachio is a real gem – the food he crafted was delicious.  The service was not so hot but Diego's had a fun ambience and they will be missed.
And I have to wonder, again, if DTSA is already imploding?  Too many hipster joints and not enough customers…and a lack of outreach to local residents.  What we need is more family style restaurants but what we keep getting is overpriced food.  Diego's was an exception to that and it is a shame they are closing.