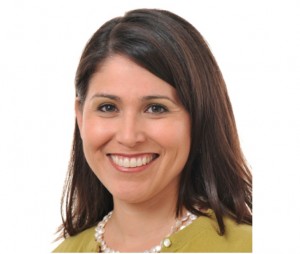 "Ten years after California's Orange County Register named Yvette Cabrera a news columnist after the newsroom's Latino Task Force complained that the paper's white, conservative columnist wasn't the "cross-section of columnist's voices" the Register needed, Cabrera has been laid off," according to the Maynard Institute, which was founded almost four decades ago to promote diversity in the news media through improved coverage, hiring and business practices.
Cabrera won the David McQuay Award for Best Columnist award at the annual Orange County Press Club Awards Gala on July 20, 2011.  She wrote for the Register for 13 years, according to Media Moves.
2-1-1 Orange County, a county referral system that connects people in need with local nonprofits that can help them, also honored Cabrera, last May, for her work raising awareness of health and human services needs in Orange County.
Cabreera's work was also honored by OC Human Relations, a nonprofit agency that promotes diversity, and seeks to eliminate prejudice and discrimination, among OC residents, last May.
And per this KCET press release, she also recently won a Gracie Award for her work on SoCal Connected, which was reported by Media Bistro.
Cabrera was one of five Register newsroom personnel that were caught up in this latest round of layoffs.  Cabrera is the current president of the Latino Journalists of California (CCNMA).
Cabrera was hated by many of the Register's racist readers, as the OC Weekly's Gustavo Arellano attested to in his recent article about her firing:
But because she was a Latina, Cabrera quickly became the most-loathed reporter in the history of the Register, her name becoming code among the Reg's troglodytic readers for a story that dared show Latinos as human beings–in other words, the most disgusting abomination since the election of Barack Obama. A simple story she might do about Latinos–say, a student going to college, or mothers organizing to get healthy–unleashed waves of nastiness better suited for the message boards of Stormfront, and that was just the stuff that was out in public. Who knows what private insults she suffered–yet all along, Cabrera suffered these indignities with class, never lashing out at critics, always keeping that same radiant smile.
You can follow Cabrera on Facebook at www.facebook.com/columnistcabrera, and on Twitter at @YCabreraOC.  She had this to say on Facebook, today, about her layoff:
My dear readers, last Wednesday the OC Register laid me off from my job as a local news columnist. For 12 years I've met and written about some of the most amazing people in Orange County. I'm so thankful that all of you were a part of what I saw as a dialogue for change in our community. Stay tuned. I will let you know where I land. Adelante!
Obviously the newspaper industry is hurting, but at a time when Latinos in Orange County are rising in number if not in influence, how can the O.C. Register lay off such a great reporter?  It doesn't make any sense.  This certainly won't sell more newspapers.    I wish Cabrera the best and am looking forward to her next move.