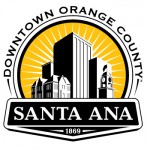 Santa Ana Police Department Advisory: Fatal Collision 1200 S. Fairview – driver arrested suspicion of drunk driving and vehicular manslaughter.
On 3/11/13 at approximately 0032 hours, 37 year old Costa Mesa Resident Felix Jacobo Brito was driving southbound on Fairview Street from McFadden. Brito lost control of his vehicle and veered off the roadway into an adjacent flood control channel. As a result of the collision, one of the passengers was ejected from the vehicle and was declared deceased at the scene. Brito and a third occupant were transported to a local hospital for treatment.
Based upon the initial investigation, Brito was arrested for suspicion of driving under the influence of alcohol and vehicular manslaughter while intoxicated. He was booked at the Orange County Central Jail.
###